Chalwyn Valve Suppliers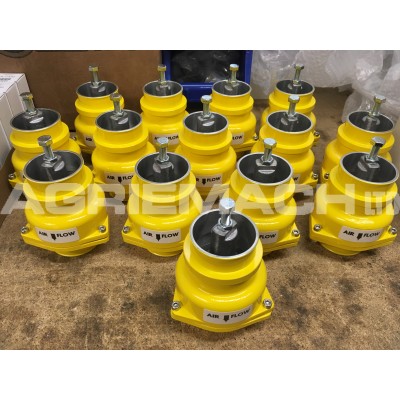 Agriemach offer a full range of Chalwyn Valves for any internal combustion engine. Call our friendly and helpful sales team for further details +44 (0) 1342 713743 and don't forget to learn more about our huge range of exhaust gas Spark Arrestors to complement our range of solutions.
'Internal combustion engines present an ignition hazard when used in facilities processing flammable liquids and gases. If flammable vapours or gases are released in these facilities, an internal combustion engine could ignite the flammable materials with catastrophic consequences. Investigations by OSHA and the U.S. Chemical Safety Board (CSB) document a history of fires and explosions at workplaces (oilfields, refineries, chemical plants, and other facilities) where an internal combustion engine was identified as or suspected to be the source of ignition.'
All industry professionals recognise that ignition sources must be controlled or eliminated when working near potentially flammable leaks of Hydrocarbons. For this reason the use of petrol engines with spark ignition and hot exhausts is generally forbidden inside refineries and gas plants. Diesel engines and their fuel are fundamentally safer and so allowed inside these policy-controlled sites and defined hazardous zones such as process areas.
However the design of diesel engines with no throttle plate in the intake means that any external gas or vapour flammable source is drawn in and consumed, so adding energy to the natural fuel / air governor process of power control. At tiny mixture levels the engine's fuel governor can compensate for this by reducing the injected fuel volume, but when there is a gas cloud of around 2% and rising mixture, the diesel engine will begin to overspeed and (if not stopped) will runaway to destruction. This phenomenon was understood in the UK in the early 1970s. The Chalwyn automatic valve was developed to automatically prevent both engine damage and the explosive flashback that has led to fatal explosions in the past.
For further details please visit our dedicated product pages Chalwyn Valves and Exhaust Spark Arrestors or call our offices +44 (0) 1342 713743