Radiator Relief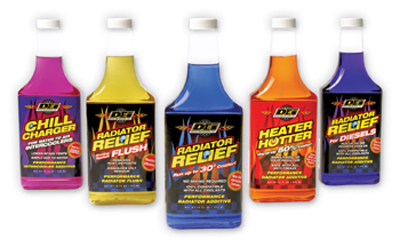 Agriemach`s highly acclaimed Radiator Relief line has expanded with the addition of several thermal additives designed to increase the cooling efficiency of any stock or aftermarket radiator. Reduce engine temperatures up to 30°F with new anti-foam formulas using corrosion inhibitors.
Today's gasoline and diesel powered motors aren't as efficient as we'd like them to be but using Agriemach`s Radiator Relief thermal chemicals can increase the cooling systems efficiency of any vehicle by working with the radiator to lower engine operating temperatures up to 30°F! Before you upgrade to a performance fan or larger radiator try Agriemach`s Radiator Relief products.
Now available for petrol and diesel engines!

Showing 1 to 5 of 5 (1 Pages)