Suppressor Sound & Heat Mat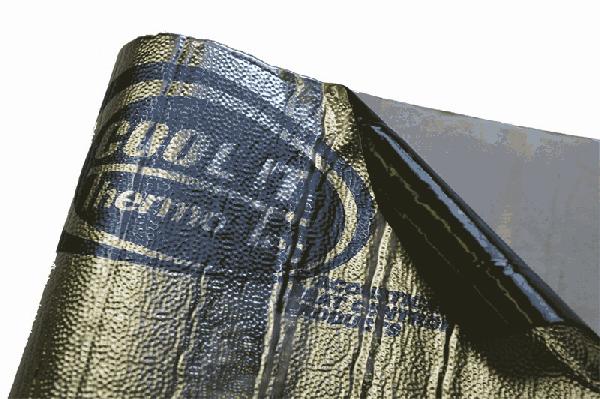 The Suppressor Mat is ideal when both sound and radiant heat control is needed.  In addition to the polyethylene film, the foil surface provides direct protection from radiant heat.  Ideal for areas like firewalls, floorboards or doors.
Thickness 70 mils (1/8")
Weight 12"x12" .42lb
Tensile Strength 60 lbf/in
Elongation 150% min.
Pliability Pass –25°F
Application Range 55° - 110° F
The noise reduction of the mat is 12-14dB.
The Suppressor will withstand up to 2000deg F of radiant heat.
R-value is 0.25 (hr-ft2-deg.F/BTU).
Adhesive is SBS rubber-modified asphalt with a softening point of around 230 deg F
To improve adhesion, use Spray Adhesive as needed. Sticks to most surfaces. Light Weight/Easy to handle. Tough & Durable-puncture and abrasion resistant.   
Also available:-  Rubberized Mat Roller to assist in the application process   (T14800)
Showing 1 to 4 of 4 (1 Pages)