Chalwyn Valves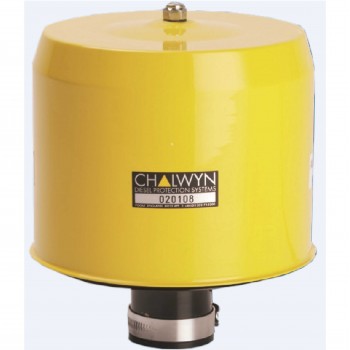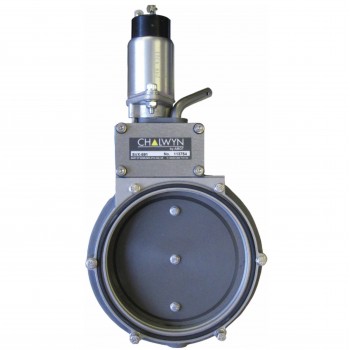 Overview
***Full Installation Service Offered***
Diesel engines are a potential source of ignition when used in areas where combustible gas, vapours or dusts may exist. The resulting conflagration can lead to catastrophic consequences for personnel, production and the environment.

If flammable gas or vapour is drawn into the air intake of a diesel engine it acts as an additional ungoverned fuel supply. This may result in uncontrolled engine overspeed followed by dangerous mechanical failure or flash back through the intake and the ignition of the surrounding gas or vapour cloud.

Once a flammable mixture is being drawn into the engine intake it may not be possible to stop the engine by closing down the fuel supply. For this reason an air intake valve must be fitted to ensure a guaranteed rapid and safe engine shut down.
***Full Installation Service Offered***
Specification
***Full Installation Service Offered***
Simple cost effective engine shut down on overspeed
No speed signal or power input needed
Light weight construction
Easy to install
Automatic reset after engine stops
Low maintenance
Metal to metal seat seal
Instructions/Data sheet