NOxMASTER™ SCR | 3.6MW Diesel | MCPD 190mg – 87% NOx Reduction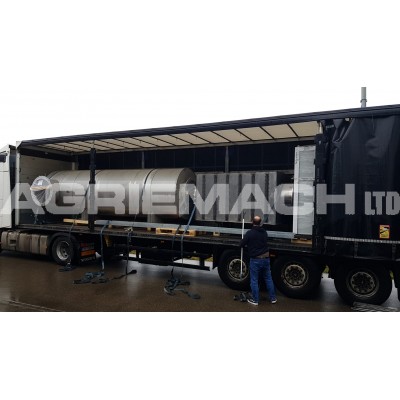 Three brand new 3.6MW Diesel generators are to be fitted with our NOxMASTER™ SCR exhaust systems with integrated silencing functionality down to 80 dB(A)@1m and to achieve an 87% reduction of Nitrogen Oxides from the exhaust gas – engineered to suit the requirement.
The design team at Agriemach worked with the client to design the most compact solution along with ensuring that backpressure was kept to an absolute minimum.
Awareness of Exhaust Gas Emissions and the legal requirement to clean these toxins from Power Generating Plant has become more and more common over the last few years. Agriemach have been market leaders in providing Emissions Related Engineered Solutions for the Power Generation Industry since the early 1990`s and have a vast knowledgebase in order to provide clients with the best solution each and every time. From Natural Gas to Landfill Gas – EN590 to B100; Agriemach offer Emissions Reduction Technology to suit all of our customers.
The Agriemach installation teams travel throughout the UK and Europe and support a whole network of our customers from initial concept, installation and ongoing support year on year. In house built dosing system HMI control provides for remote connectivity to all sites, which allows a 24/7 support service.
Exhaust Gas Emissions Solutions include:
SCR NOx Reduction (Selective Catalytic Reduction)
Oxidation Catalysts (Conversion of Carbon Monoxide & Hydrocarbons)
DPF (Diesel Particulate Filters)
Formaldehyde Catalysts
System Solution to compliment the above:
Silencing Integration (Reduce overall footprint of the engineered solution)
EGHE (Exhaust Gas Heat Exchangers)
Hoerbiger Explosion Relief Valves
Bespoke AdBlue Tanks (Engineered to Fit the Application)
High Temperature Bespoke Thermal Insulation
Flooring, Handrails, Stairs/Ladders and Walkways
For further information or free consultation of your application, call Agriemach on +44 (0) 1342 713743 – email: info@agriemach.com – or visit the website www.agriemach.com