Agriemach are a leading supplier of specialist products for commercial and consumer customers. We specialise in products such as Heat and Sound Insulation for engines, Dustbuster Engine Air Precleaners, Exhaust Spark Arrestors and Selective Catalytic Reduction Systems for Stationary Engines.
Established in 1976, the company has grown considerably enabling us to offer over 2000 products of the highest quality and latest development. Our management systems are independently audited to ensure you receive the best possible service and standards, which has given us our ISO9001 accreditation. We offer a dedicated sales team who are always available over the telephone or via email, along with full technical support, installation engineers and project managers. We offer worldwide delivery for most of our product range and can offer products to suit the most demanding environments.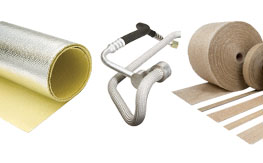 Our Heat and Sound Insulation range offer a vast amount of off the shelf items covering a multitude of applications such as, Exhaust Wrap - used from Formula 1 to Classic Cars, Thermo Sleeves - used from Aircraft to Stationary Engines along with a full bespoke design service which allows us to develop and manufacture a fully tailored solution for our clients.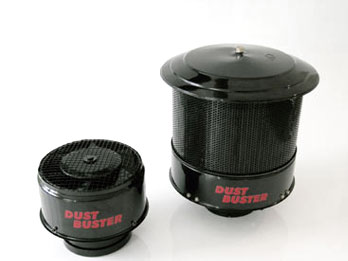 Our Dustbuster Engine Air Precleaners are simply second to none and have been approved by JCB as the preferred precleaner for their very own branded engine. Our extensive range of precleaners have been used from Large Industrial Engines in very dusty applications, through to fitment on the Land Rover Snorkel.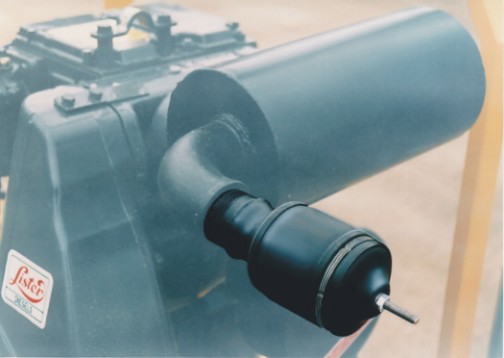 We offer a wide range of Ministry of Defence Approved Exhaust Spark Arrestors which are available on a next day delivery service. Our Exhaust Spark Arrestors are the most compact spark arrestor available on the market and offer superior silencing when combined with our resonators. They are simple to fit, easy to maintain and offer a log durable working life. Used extensively on Petrochemical sites, applications include road vehicles, mobile plant and stationary engines.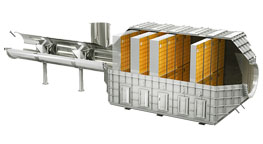 Selective Catalytic Reduction or SCR, is a means of converting Nitrogen Oxides (NOx) into Nitrogen and water using an injection of urea - commonly known as AdBlue - with the aid of a Catalyst. Agriemach offer a fully comprehensive service for the design, manufacture, installation, servicing and project management of SCR systems. We have engineers with over 40 years of experience in the field and boast one of the most efficient dosing systems in the world. Not only do we offer new Selective Catalytic Reduction Installations, but we also maintain existing installations along with upgrading the dosing systems to increase their efficiency. Applications include Power Generation, Cogeneration CHP, Gas Compression, Crop Production (Greenhouse), Industrial and Chemical, Marine and Shipping along with offering SCR Systems for both reciprocating engines and gas turbines.
For further information on these or any of our other product lines, please contact us via email or by phone +44 (0) 1342 713743