Spark Arrestor and Chalwyn Valve – Engineered Solutions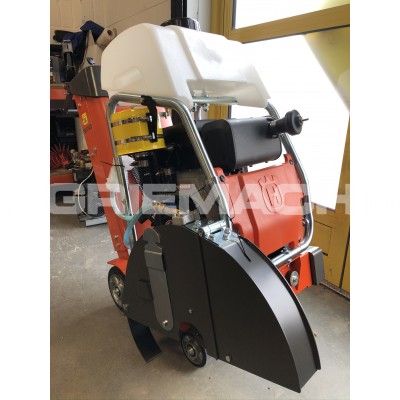 Agriemach have been the UK`s Number 1 supplier of Exhaust Spark Arrestors and Chalwyn Air Intake Shut Down Valves for over 30 years. We have a vast stock holding of many different sizes for small, medium and large engines which enables us to offer a next day delivery service.
Engineering solutions for our customers is one of our core strengths – we just love a challenge.
We were approached by a new customer to engineer a solution for a Husqvarna FS 410D Floor Saw where a Combined Air Inlet Shut Down Valve and Air Filter was required, but had no installation space or support. Due to the operation of the saw, moving parts and blade guards; this was not so easy. After taking time to consider all moving parts and design flexibility required, Agriemach engineered a bespoke mounting system which catered for the harsh environment, vibration, moving parts and blade guard to deliver a fully working and successful solution.
The application also required one of our popular Exhaust Spark Arrestors which we fitted with ease and without requiring any further modification to this machine.
For further information on how we can assist you with your Exhaust Spark Arrestor or Chalwyn Air Intake Shut Down Valve requirements, please either visit the dedicated product pages on our website, call our offices +44 (0) 1342 713743 or email info@agriemach.com