Catalyst Monitor & Data Logger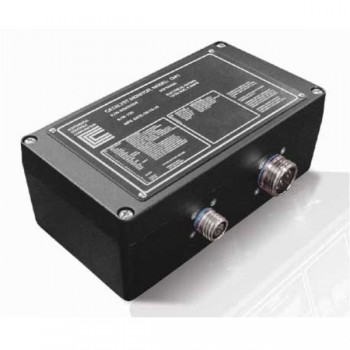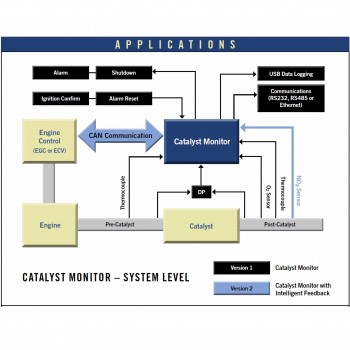 Overview
The catalyst Monitor is designed to constantly monitor the health and operation of a Non-Selective Catalytic Reduction (NSCR) or Oxidation catalysts used to reduce emissions on Gas Burning engines.
Various local and federal agencies require monitoring of various engine parameters.  One parameter is often Catalyst inlet temperature monitoring.  The Cat Monitor will meet this continuous monitoring requirement.  
The Catalyst Monitor is available in two different configurations.  The first is intended to purely gather information from various inputs on the engine.  The second will both gather information and automatically adjust the Air Fuel Ratio controller (CCC AFR Products Only) to help maintain emissions compliance over a longer period of time without human intervention.
Specification
Monitors Key Catalyst Operating Parameters
Can Provide Alarms or Engine Shut Downs
Measures Differential Pressure Across the catalyst
Provides Continuous Monitoring of Pre and Post Catalyst Temperatures
Integrated Data Logger
Instructions/Data sheet