Racor 500fg Turbine - 3.78lpm
Product Code: CD-A301501
Availability: In Stock
Price: £
171.60
(inc VAT)
Ex VAT: £143.00
Free delivery on orders over £250.00 (excl. VAT)
This series of Racor Fuel Filter/Water separator protects the precision components of your engine from dirt, rust, algae, asphaltines, varnishes, and especially water, which is prevalent in diesel fuel. Racor removes contaminants using a patented three stage process:
Separation, Coalescing, Filtration.
Separator Filters Available:
2micron (CD-A301851), 10micron (CD-A301853), 30micron (CD-A301855) £9.00+vat per filter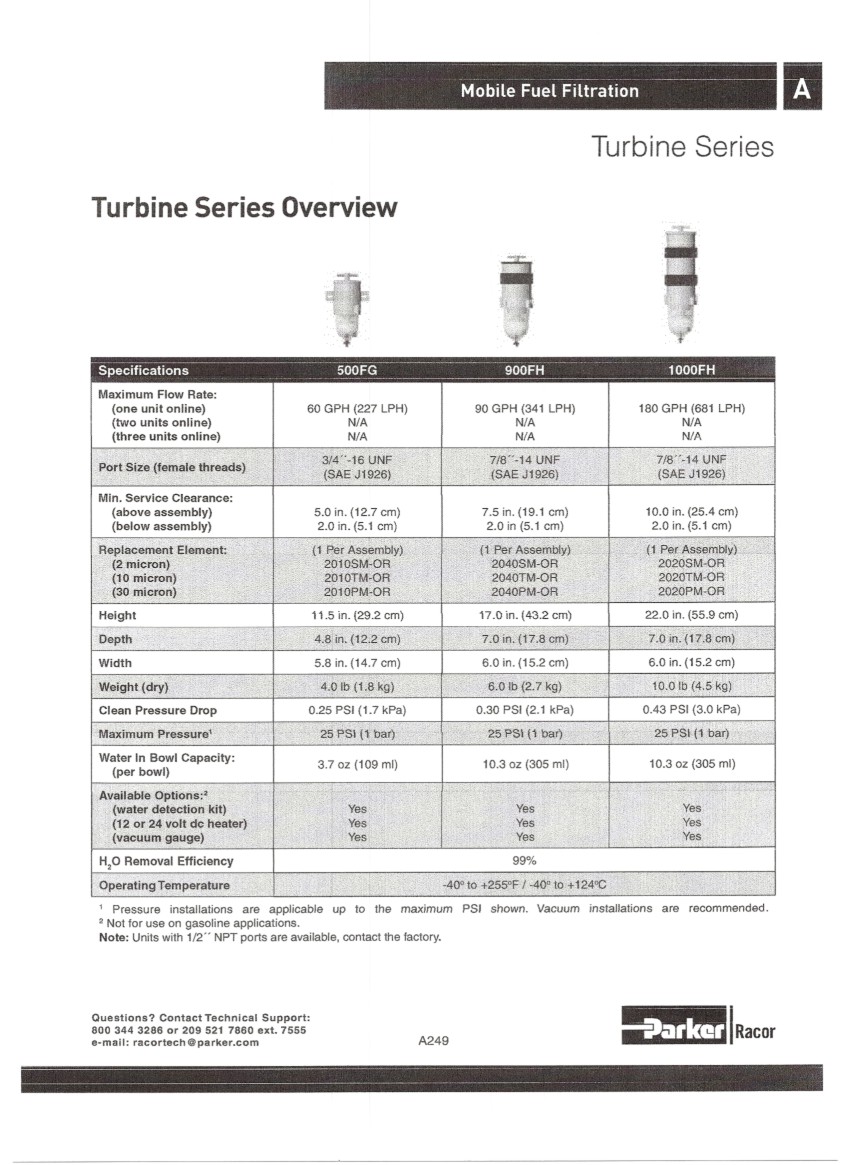 Turbine Series Specifications.pdf (54.63 Kb)
Write a review
Your Name:
Your Review:
Note: HTML is not translated!
Rating:
Bad
Good
Enter the code in the box below:

Ask a question about Racor 500fg Turbine - 3.78lpm

Related Products