Thermotec Turbo Insulating Kit - 4 Cylinder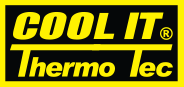 Brand:
Thermotec
Product Code:
15001
Availability:
In Stock
Price: £148.22 (inc VAT)
Ex VAT: £123.52

TURBO INSULATING KIT - 4 CYLINDER (COMPLETE) Insulating turbo chargers to protect and improve performance is the job of our Turbo Insulating Kit. On the performance side the Turbo Kit keeps the turbo spooled-up and virtually eliminates turbo-lag. Radiant heat is also contained, making for a cool underhood environment. The complete kit fits a wide variety of turbines. From heavy duty truck applications, to the smallest automotive installation, the cut to fit kit comes with an excessive amount of material to cover all turbos. Supplied with complete instructions on the use and measurements necessary for an easy installation of the material.
KIT INCLUDES:
1" x 50ft Exhaust Wrap
36 x 40" Aluminised Heat Barrier
3ft x 6" Header Wrap - Sheet
2x 18" Stainless Steel Snap Straps
Write a review
Your Name:
Your Review:
Note: HTML is not translated!
Rating:
Bad
Good
Enter the code in the box below:
Ask a question about Thermotec Turbo Insulating Kit - 4 Cylinder
Related Products