Thermotec Thermo-shield Tape - 2" X 60ft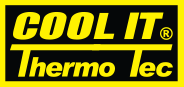 Brand:
Thermotec
Product Code:
14002-60
Availability:
In Stock
Price: £100.00 (inc VAT)
Ex VAT: £83.33

THERMO-SHIELD TAPE - 2"X60ft'
Protecting hoses and wiring made easy. Installation of a product to protect hoses and wiring, without disassembly of the components in many applications is critical. Loss of fluids or disconnecting a wiring harness can be expensive and time consuming. Thermo-Shield provides an easy economical way to provide the ultimate protection to these parts and components. Thermo-Shield is a combination of materials laminated together to provide a barrier against the extreme conditions that underhood components are exposed to. Radiant and conductive heat in the underhood environment can destroy hoses and wiring by drying out or melting the rubber and plastic of these components. Thermo-Shield is the latest in high tech materials. It's base fabric is a high silica fibre with a metalized mirror finish. The combination of metalized high silica fabric with an adhesive back provides the ultimate way to protect hoses and wiring. Thermo-Shield is designed to not only insulate but reflect the ultra high radiant heat produced by an internal combustion engine
Write a review
Your Name:
Your Review:
Note: HTML is not translated!
Rating:
Bad
Good
Enter the code in the box below:
Ask a question about Thermotec Thermo-shield Tape - 2" X 60ft
Related Products