Cimtek Series Filters
Contamination is rife in fuel storage tanks. (Caused by condensation, microbiological growth & sludge)
These factors can cause engine down time. (Causing costly delays & hefty repair bills)
Cim-Tek is a unique filter which absorbs water & particles.
Unlike ordinary bowl filters/traps these filters do not need regular manual draining to remain effective.
When the filter starts to become full, the flow rate will slow down. (This is a sign that the filter needs replacing)
Fits on the outlet side of fuel dispensers, choose gravity or pump, standard or high capacity versions.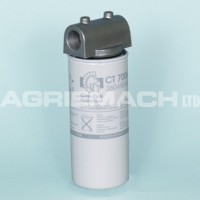 Only suitable for use with diesel Fits on outlet side only Aluminium head with disposable spin on..
£114.74 incl. VAT
£95.62 excl. VAT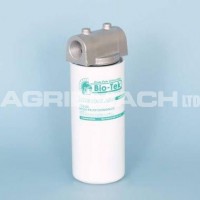 CDHYHYDPKITB - 10MICRON WATER/PARTICLE 70LPM (BIODIESEL) - PUMPEDOnly suitable with diesel or biodi..
£88.51 incl. VAT
£73.76 excl. VAT
Showing 1 to 2 of 2 (1 Pages)