Tank Dryer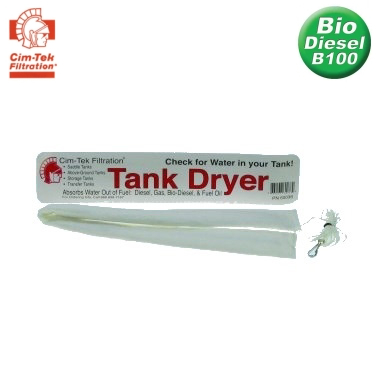 - The tank dryer absorbs water out of diesel, petrol, biodiesel up to B100 & oil. When full absorbs 350ml.

- Ideal for use in preventive maintenance programmes.

- To be used in:
Hydraulic tanks
Above ground tanks
Storage tanks
Transfer tanks
Saddle tanks (boats, motor)

- Sits inside the tank, comes with cord & fixing clip.
There are no products to list in this category.