Diesel Polishing Cabinet - 50 Lpm - 240v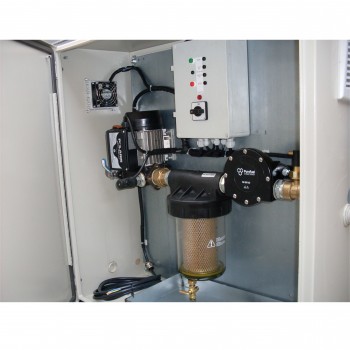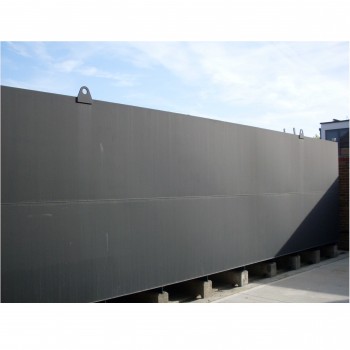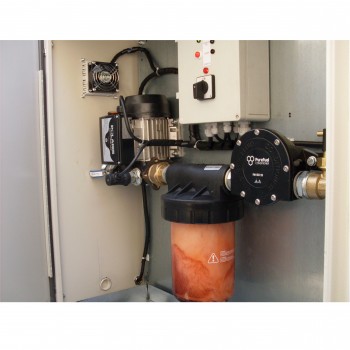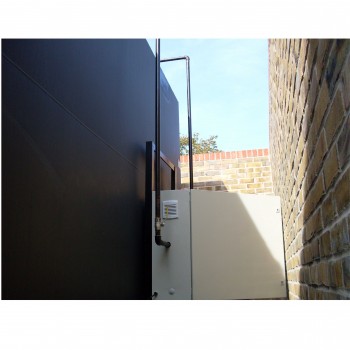 Overview
The Agriepure Cabinet Self Monitoring Fuel Polishing System is intended to be used on fuel tanks and continually filter the fuel, taking out any water, particulate contamination and diesel bug during the desired set period of time.
The system is designed to monitor itself and only shut down and alert personnel when a fault has occurred - such as the blocking of the fuel filter due to particulate and/or water contamination build up; loss of flow due to an unforseen event or increased vacuum through the system.

The system is adaptable for offering various output signals for unscheduled shut down e.g. connects to BMS system, SMS etc.

Filter replacement cost £14.50.
Specification
​
50LPM Flow Rate
See-thru filter housing with drain valve
5 Micron Particulate Filtration
Water Separation
Filter element fitted with protection system in case of high pressure
Diesel Bug Killer Pack fitted as standard
Self priming & Self Ventilated scentric pump
By-pass Security System
IP55 protection
Suction from 4 metres
Delivery 25 metres
Control Centre: Self monitoring microprocessor control centre, monitors and controls sensors and pump, 7 day auto adjusting time switch, manual shutdown control, sensor shutdown indicator, multi signal output, Xenon alert beacon.

#NEW# Automatic Fuel Heating System Available
Agriemach's 3 Stage fuel restoration process.
Agriepure Fuel Polishing
Instructions/Data sheet