Demulsification Systems (diesel)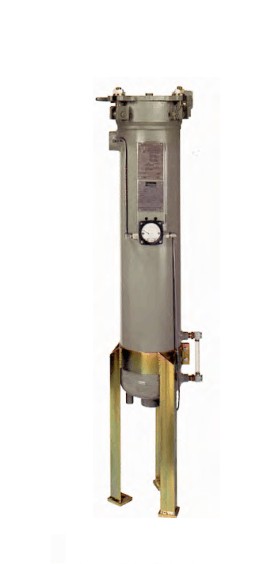 Image Represents Filter Housing Only
This bespoke system is trolley mounted and set on casters with brakes for ease of movement. Casters can be removed in order to trailer mount this system. If you require a different type of pump such as 110v/Air Driven or Engine Driven, please speak to one of our specialists who will make design changes to suit your requirements.
Hydrocarbon RVFS Series two-stage vertical coalescer/ separator housings are designed to filter solids and separate two immiscible liquids. Using the correct combination of hydrocarbon coalescer cartridges and second stage separator cartridges will provide the highest degree of water and solids removal.
Flow Rate:                  40 Litres Per Minute
Filter Separation:         25 Micron Coalescer & Separator
Inlet:                         1"
Outlet:                       1"
Pump:                        220v Gear
Included Extras:           Filter Pressure Gauge, Calibrated Water Alarm with Signal Light
Warranty:                   2 Years
Certification:               CE Approved
There are no products to list in this category.