OFTEC Inspection Services
Agriemach are able to offer a range of OFTEC approved inspection services, helping to manage and eliminate regulatory issues governing the storage of Diesel fuel on site.
Following an inspection by our OFTEC approved engineer, a comprehensive site specific report is generated, outlining our findings. The report ultimately prevents any disruption to your business, by providing piece of mind surrounding the very serious issue of site compliance.
Our experienced field based engineers have a wealth of experience and are on hand to help your business stay safe and compliant.
What is OFTEC & why do I need an inspection?
The long term storage of Diesel Fuel is highly regulated and overseen by OFTEC, who are a trade organisation for the liquid fuel heating industry, and a competent persons scheme for oil/biofuel heating, renewable heating, and solid fuel heating industries.
If Diesel fuel is stored on site, it is a requirement for an annual site inspection of the facilities to be carried out by an OFTEC registered engineer. Once the inspection has been carried out, a report is generated which highlights any potential issues that exist or that may develop in the future. This report places clients in an ideal position to address any potential issues before they arise, which could otherwise potentially affect any continuity to business.
The report also ensures that you are inline with current OFTEC regulations and provides further business protection should an accident subsequently occur.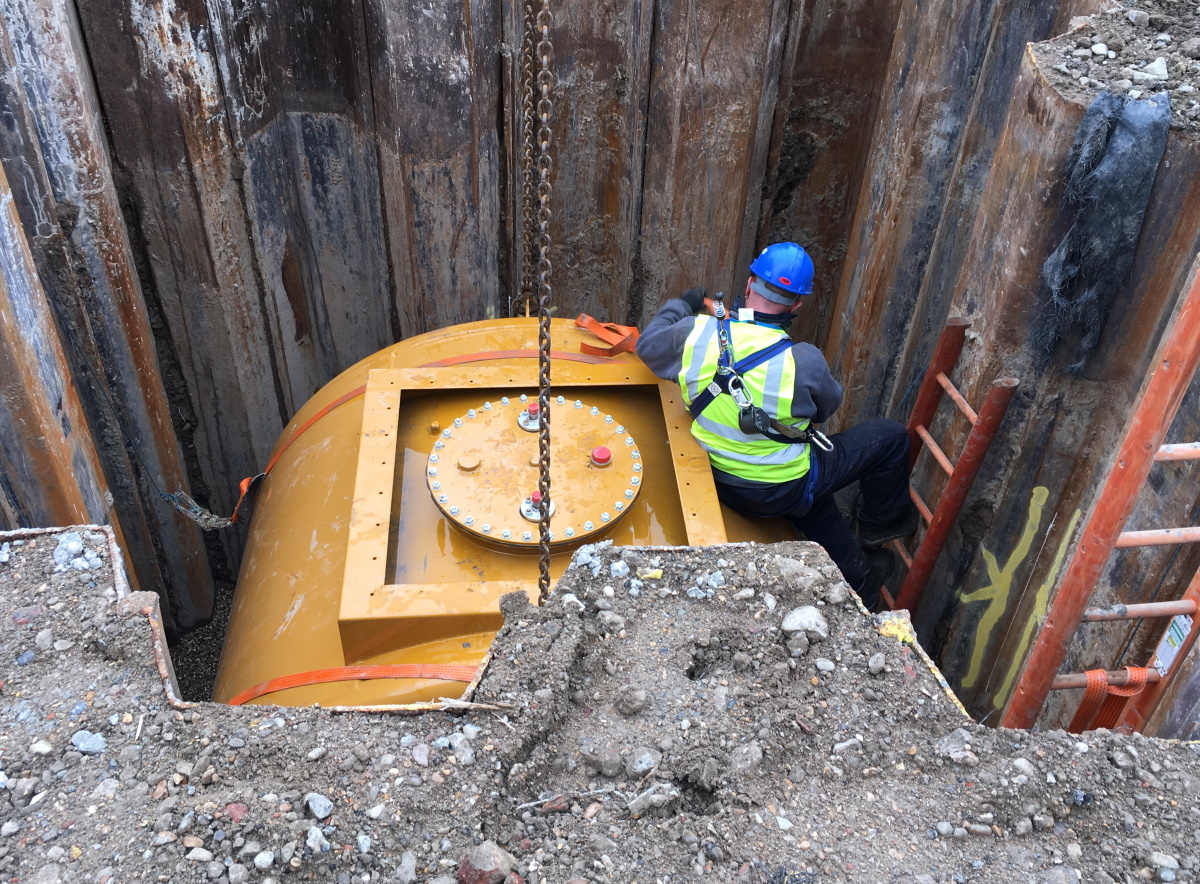 What happens if my site fails an inspection?
Don't worry, you are in safe hands!
Any works being identified as required will be undertaken by our highly trained engineers and more often than not, are simply addressed by updating existing site policies or procedures. Once the rectification work has been carried out, a subsequent assessment will then be undertaken, ensuring your site is fully compliant once again.
Why should you use Agriemach?
Agriemach have a long history providing services surrounding Diesel storage and filtration, so you can be safe in the knowledge that you have chosen the right partner for any fuel storage and transfer requirements.
Agriemach offer a full suite of services which include, fuel sampling / analysis, tank cleaning, fuel polishing, installations and tank removal, which typically optimise any works required, into a single visit.
If you need an OFTEC inspection, please get in contact to see just how cost effective our approved services can be.
There are no products to list in this category.