MCPD NOx Reduction | AMPS Power Connections 2017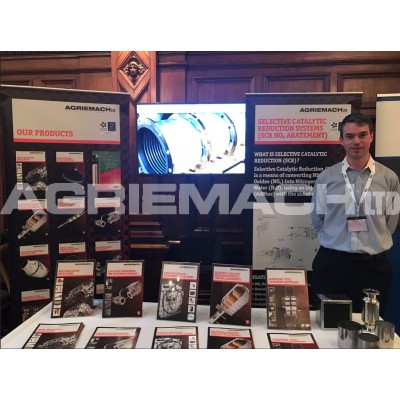 Agriemach had a very enjoyable time last week at the AMPS Power Connections event held in Manchester, where the event was showcasing some of the best technology in the industry, along with some excellent technical seminars which were very well attended.
Agriemach were showcasing SCR NOx Reduction Technology for both Diesel and Gas engines, and also discussing the new MCPD NOx regulations. With a vast amount of UK installations it was only right to have our example SCR video on display – please click here to see the 2 minute video https://www.agriemach.com/p1848-scr-selective-catalytic-reduction-systems
Agriemach offer a wealth of experience and specialise in exhaust gas after-treatment technology.
Contact us today for our most up-to-date reference list and case studies.
+44 (0) 1342 713743 – info@agriemach.com – https://www.agriemach.com/p1848-scr-selective-catalytic-reduction-systems