NOxMASTER™ SCR Retro-Fit | 16.8MW Diesel | 98% NOx Reduction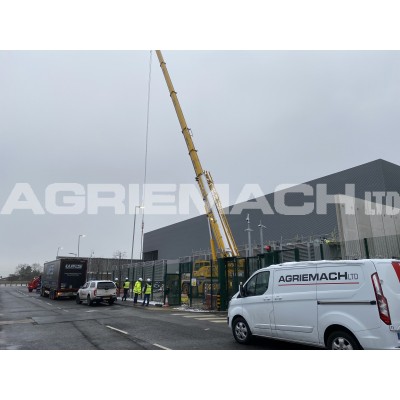 The snow may have tried to slow the projects team down last week, but everyone was onsite ready to go for this 16.8MW SCR Retro-fit.
It took only a matter of days to get the NOxMASTER™ systems secured and in place while other phases of the retro-fit adaptions continued.
These particular Agriemach NOxMASTER™ SCR Systems are engineered to reduce the NOx on these Diesel generators by 98% along with having integrated silencing functionality down to 80 dB(A)@1m. A high reduction of NOx, but nothing we are not already used to! It's what we do.
Soon the focus will move from project delivery to not overcooking the Christmas Turkey – but until then, the projects team continue to power on right up until the 23rd December.
Agriemach engineer exhaust gas after-treatment solutions for all types of internal combustion engines. For further details on this or any of the other many applications Agriemach have throughout the UK and Europe; please get in touch for a copy of our reference list and also to book a live site visit. Talk is cheap – seeing is believing!
info@agriemach.com | +44 (0) 1342 713743 | www.agriemach.com