NOxMASTER™ SCR Systems | MTU 18V2000 1MWe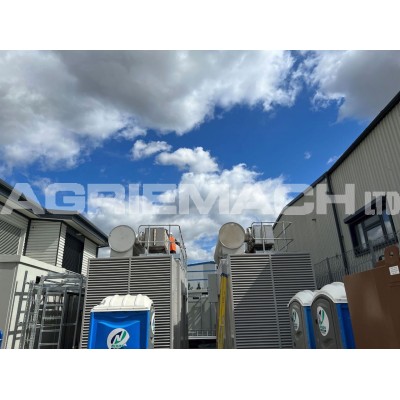 More of our NOxMASTER™ Selective Catalytic Reduction Systems coming online this week, reducing emissions from this pair of 1MWe MTU 18V2000 Diesel Generators.
Reducing harmful emissions and helping keep the air we breathe as clean as possible is our ongoing goal.
Our client required these MTU Diesel generators to comply with the Medium Combustion Plant Directive in order to meet their permit conditions for power generation. Agriemach engineered a solution to bring their NOx emissions down to 190mg/Nm3@15%O2 along with integrated silencing functionality down to 85dB(A)@1m.
This engineered solution was also designed as "plug and play" meaning that site installation time was kept fully optimised and at a minimum.
Design, Manufacture, Delivery, Installation, Commissioning and ongoing servicing of our NOxMASTER™ SCR Systems is all part of our comprehensive service.
For further details on our Exhaust Gas Aftertreatment Solutions, a copy of our reference list or simply to speak with one of our technical engineers about your specific application, please contact us +44 (0) 1342 713743 | info@agriemach.com | www.agriemach.com