NOxMASTER™ SCR Systems | Millbrook Proving Ground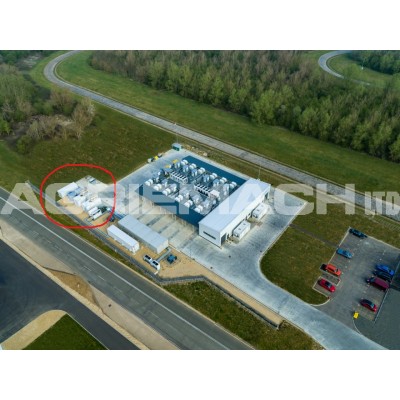 Another pair of NOxMASTER™ Selective Catalytic Reduction Systems have been successfully commissioned for these Mitsubishi S12R-PTA Diesel Engines operating at Millbrook Proving Ground at their Hybrid and Electric Vehicle Battery Testing facility.
These 1.1MWe Diesel Generators now meet their permit conditions for NOx, bringing them down from 1790 mg/Nm3@15%O2 to under 190 mg/Nm3@15%O2 – a 90% reduction of NOx emissions.
The test facility conducts hybrid and electric (EV) battery testing to assess the life of battery cells, modules and packs; determine battery safety in a wide range of situations including crash events; and validate the performance of automotive batteries under a range of environmental conditions.
The Agriemach projects team were fascinated by the experience of Millbrook and the incredible activity around the site. An exciting project to be part of.
Agriemach were the chosen partner for the design, manufacture, delivery, installation, commissioning and ongoing support of the project. The system combined silencing functionality along with AdBlue storage and monitoring to optimise the solution.
For further details on this engineered solution, a copy of our installation reference list or for any help or advice on your application; please do not hesitate to contact the emissions team on +44 (0) 1342 713743 – info@agriemach.com – or our SCR web pages SCR CHP or SCR MCPD