Industrial Insulation Jackets | Tailored Insulation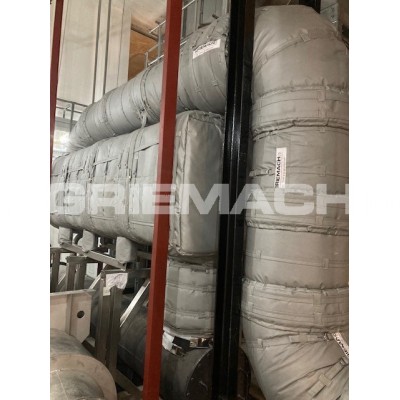 From Generator Exhausts to Pipes & Valves, Agriemach offer a bespoke and tailored service for Insulation Jackets & Mats.
Whether it's to keep the heat in or keep the cold out, our bespoke insulation service allows us to deliver the correct solution each and every time. Working either from CAD drawings or sending an engineer to site (the good old fashioned way) to measure in person, we will ensure a nice snug fit. Each design takes in considerations for service access and of course the correct material to handle the temperatures and protect personnel working nearby.
Agriemach offer a full installation service which enables us to design, deliver, install and maintain all of the solutions we offer.
For further details on our range of bespoke insulation jackets and installation services; please contact us info@agriemach.com | +44 (0) 1342 713743 | www.agriemach.com
Our Catalogue: Click Here for Full Catalogue