Heat and Sound Insulation | Agriemach Ltd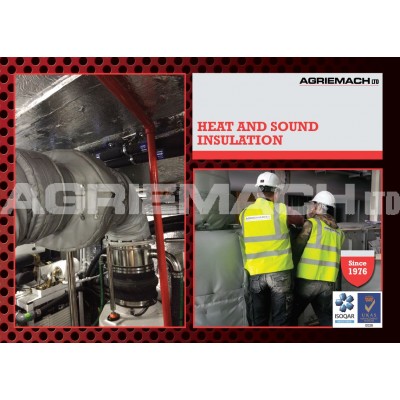 Agriemach offer a vast range of standard "Off the Shelf" or "Bespoke Tailored" insulation materials for any application. Whether it is to keep the heat in; or the keep the cold out; we have either standard or tailored solutions to meet your needs.
Some of our standard insulation includes Exhaust Insulation Wrap, High Temperature Silica Sleeve for ease of application without compromising thermal performance; Thermal Blankets and Heat Mats; Component Specific Heat Shields and Thermal Tape.
Our Tailored Insulation Jackets are used for both large and small applications including applications for Exhaust Systems, Steam Pipework, Offshore component protection jackets, to Valve Jackets and more.
A recent customer solution includes jackets for Fire Hydrants, which have been made entirely bespoke for the size and shape of the application and the thermal performance outlined by the customer.
For further details on our full range of insulation materials and solutions, please contact us on +44 (0) 1342 713743 or email: info@agriemach.com
To view a copy of our insulation catalogue, please follow this link Heat & Sound Insulation