Agriepure™ On-Engine Fuel Filtration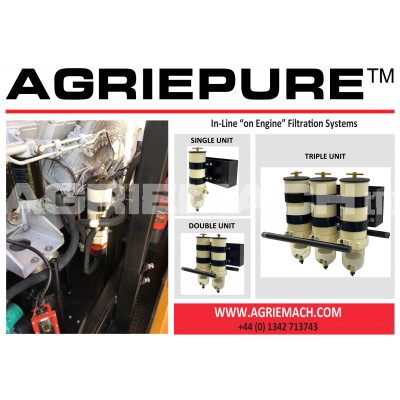 Diesel Fuel contamination is an ongoing issue for any operator of machinery. Reducing downtime is vitally important, certainly in critical power applications such as Hospital Emergency Power Systems, Data Centres, Marine and more….
Agriemach offer a range of "On-Engine" Filtration Systems to provide a significantly larger filtration surface than standard filters, with low restriction for the fuel pump, while separating water and particulate contaminants down to 2 Microns in size.
Coupled with an "On-Tank" Agriemach fuel recirculation system, your critical power system will be ready to operate without any fuel related issues – ready to support the infrastructure it was purchased and designed for.
For further details on our fuel system solutions and to speak with one of our Technical Sales Specialists; please email info@agriemach.com or call +44 (0) 1342 713743