NOx Reduction | SCR | NOxMASTER™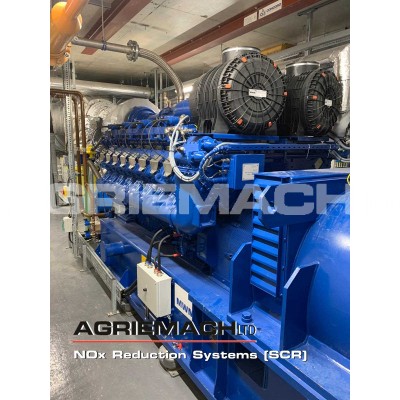 Agriemach`s NOxMASTER™ Selective Catalytic Reduction Systems are suitable for engines operating in Power Generation, Cogeneration (CHP), Gas Compression, Crop Production, Industrial and Chemical, Marine and Shipping.
The NOxMASTER™ SCR System can offer up to 99% reduction in NOx from the combustion process. Inclusion for additional reduction of toxins can also be built into the design for reducing Carbon Monoxide, Ethylene and Diesel Particulates where applicable.
Engines currently fitted to are, Jenbacher, MAN, Waukesha, MWM, CAT, Cummins, Deutz, Perkins, Scania, Wartsila, MTU, Volvo, Mitsubishi – which in short means that the NOxMASTER™ technology works with all brands of engine to fulfil the NOx requirements.
For further details please contact info@agriemach.com or call +44 (0) 1342 713743