Parker | Racor | Baldwin | Fleetguard | MANN Filters - www.firstforfilters.co.uk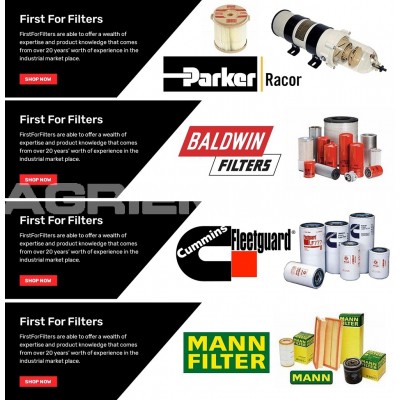 Agriemach are pleased to offer our dedicated filtration division, offering direct access to all of Parker | Racor, Baldwin, Fleetguard and MANN Filters. Dustbuster Air Intake Filtration and our Agriepure Fuel Polishing Systems.
You asked and we listened! Our dedicated filtration team are on hand from our Uckfield office where we have most filters available on a next day delivery service.
As all of our customers have come to expect from the Team at Agriemach, you will be greeted with Fast, Friendly and Professional Service that is second to none.
Visit our dedicated filtration website at www.firstforfilters.co.uk or call our offices +44 (0) 1342 713743 or email us at info@agriemach.com where you will then be given a dedicated account manager who will be on hand whenever you have a question or supply requirement.