AMPS Power Magazine | NOxMASTER™ SCR at Battersea Power Station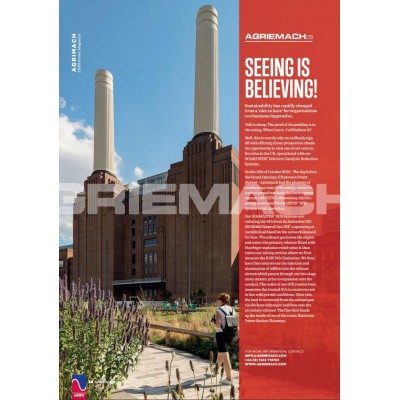 Don't miss the Winter/Spring edition of AMPS Power Magazine, as produced by the Association of Manufacturers and Suppliers of Power Systems and Ancillary Equipment, where the Agriemach NOxMASTER™ SCR Systems at Battersea Power Station have been included on page 34.
This is another great example of sharing knowledge and information about technology to significantly help reduce NOx emissions from the air that we breathe.
Not only that, but to highlight to others in the industry what can be done in order to meet regulatory permit conditions for the emissions emitted from their own power plant.
We do the hard work so you don't have to!
For further details on our complete range of emissions reduction solutions or to book a live site demonstration; please contact one of our specialists us on +44 (0) 1342 713743 | info@agriemach.com | www.agriemach.com